Previous: Donuts do BALI [-Kuta Series-]
Photography reflective of
August 1, 2010 - August 2, 2010 (Days 3 and 4)
.
***Edit: August 1, 2010 - Day 3***
HEADS UP - OVER 100 50 PICTURES.
WARNING: OPTICAL OVERLOAD POSSIBLE
Oh, and you might want to zoom out (to get a better view of the vertical pictures).
enjoi :)
After the Bintang Donuts were finally completed with the arrival of a Mr. Ken Radomski, we all departed the uber-touristy, not-quite-Bali-scene of Kuta. We had arranged for a shuttle to take us to Ubud (higher in elevation, away from the beaches, and north of Kuta). Immediately after leaving the vicinity, the scenery had changed almost instantaneously. All the western shopping stores, and the McDonalds were being replaced with genuine Balinese architecture, and locally owned stores. I was finally feeling like I was in Bali.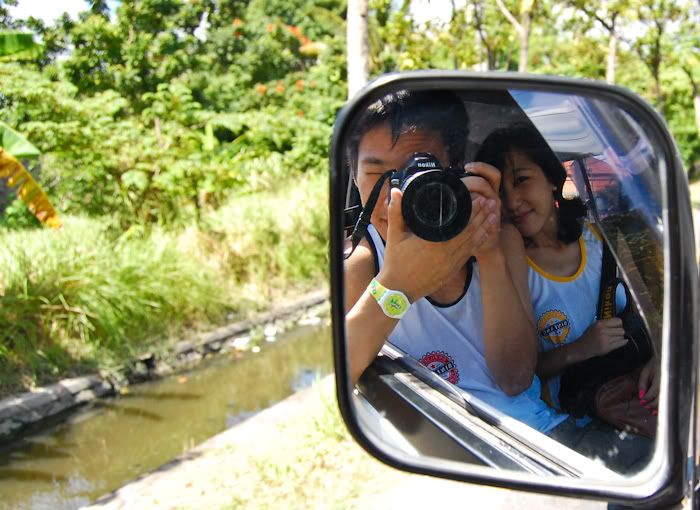 After an hour or so on the shuttle, we finally made it to Ubud. Good thing we all had traveling backpacks. Would have been a pain to carry around a suitcase, while trying to take pictures with the other hand. Since we couldn't check into our beautiful villa until 8 pm that afternoon we decided to check out what Ubud had to offer.
Of course, that meant checking out the famous Monkey Temple first (after all, all the internet reviews pointed toward the Monkey Temple as a must). It was apparent right when we go there that we wouldn't be looking at caged animals. Those funny primates that inhabited the lush jungle were roaming freely, peeling bananas, and attempting to inhale out of aerosol cans. Interesting fellas, that's for sure...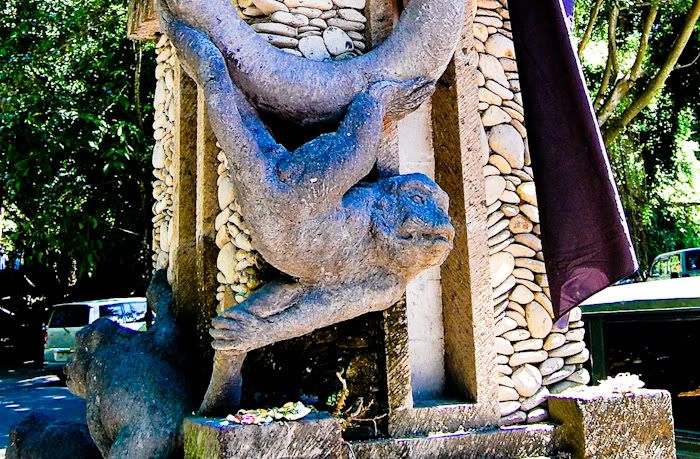 SEE!!!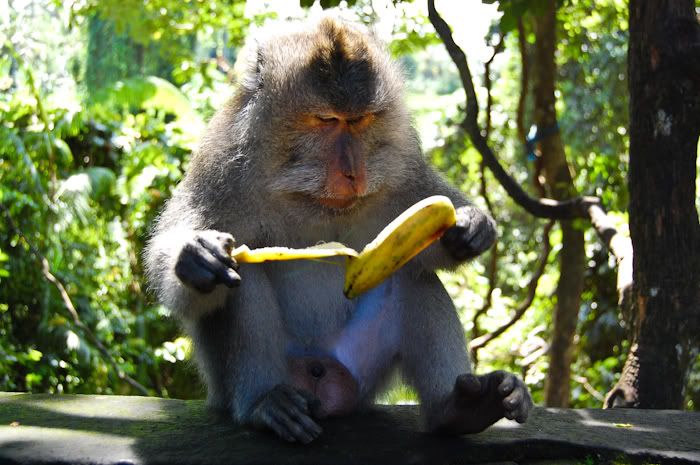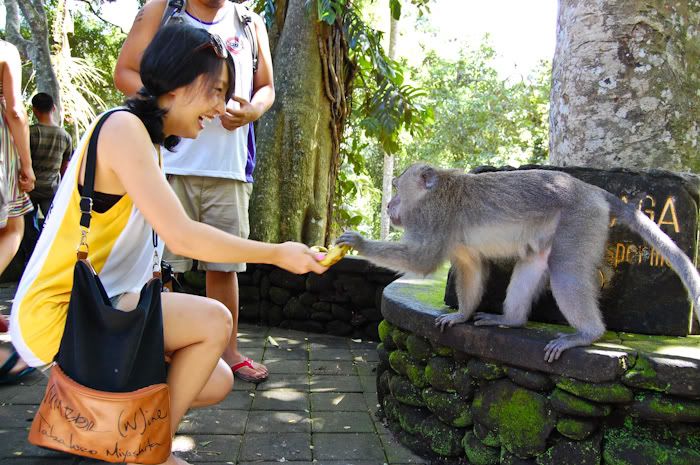 Have you ever handed a banana to a monkey before?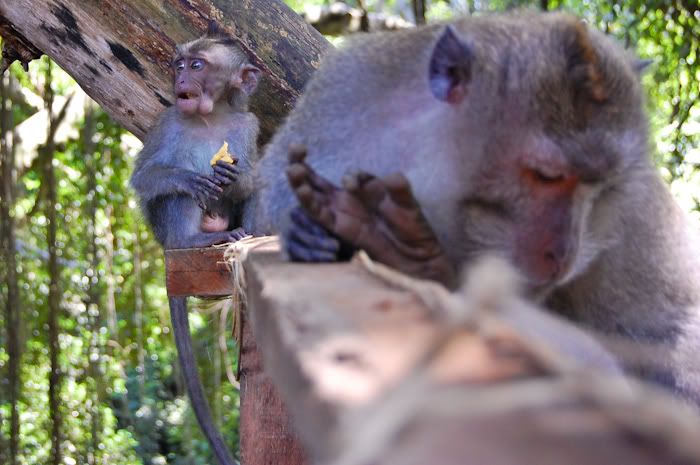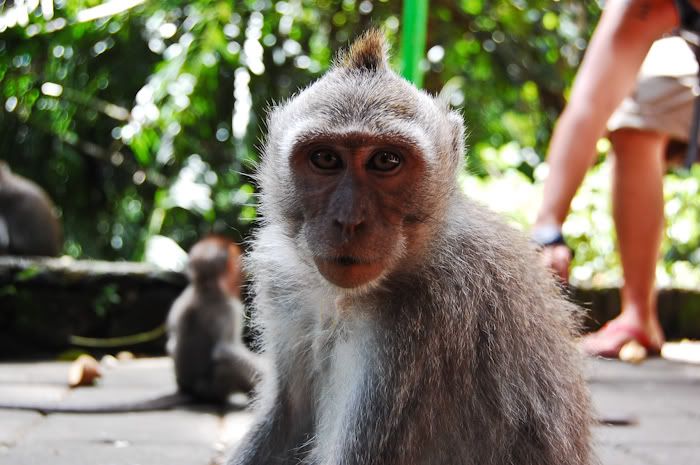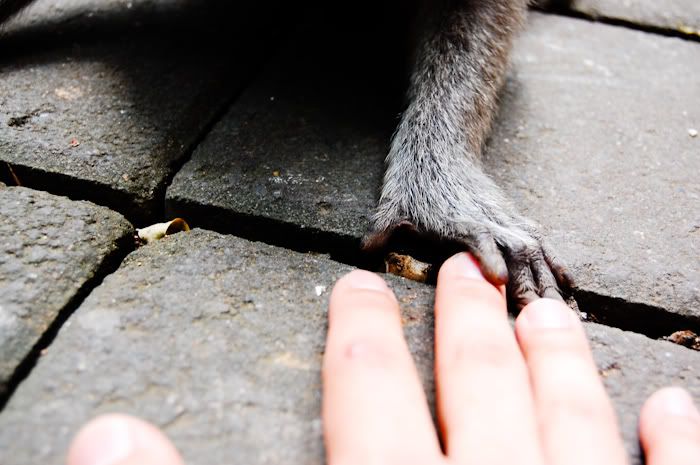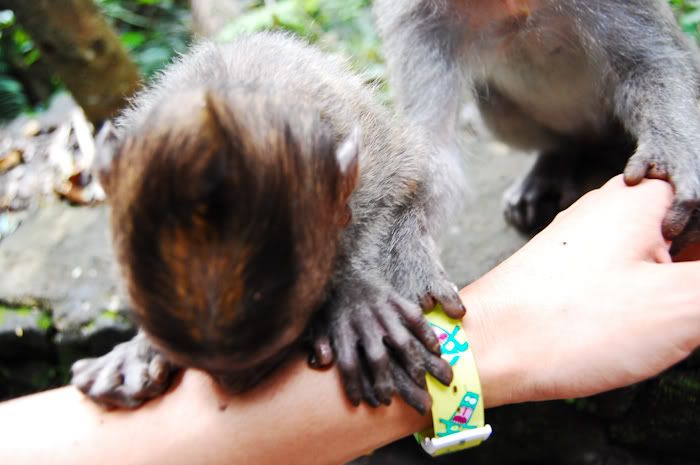 OWww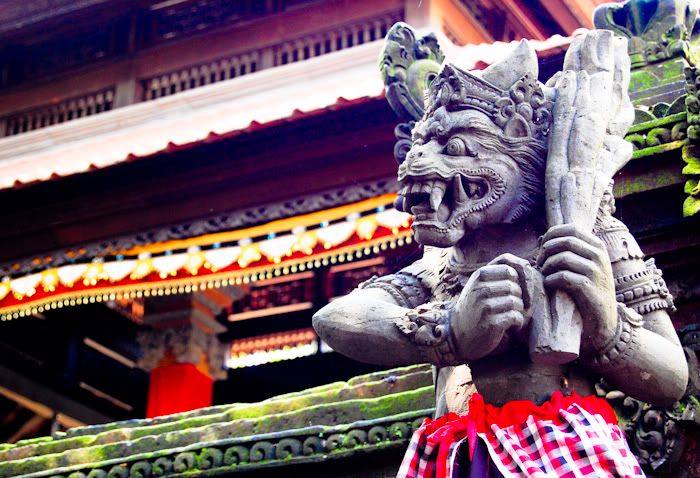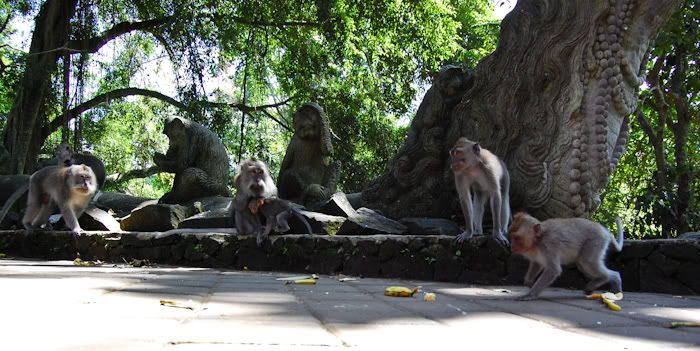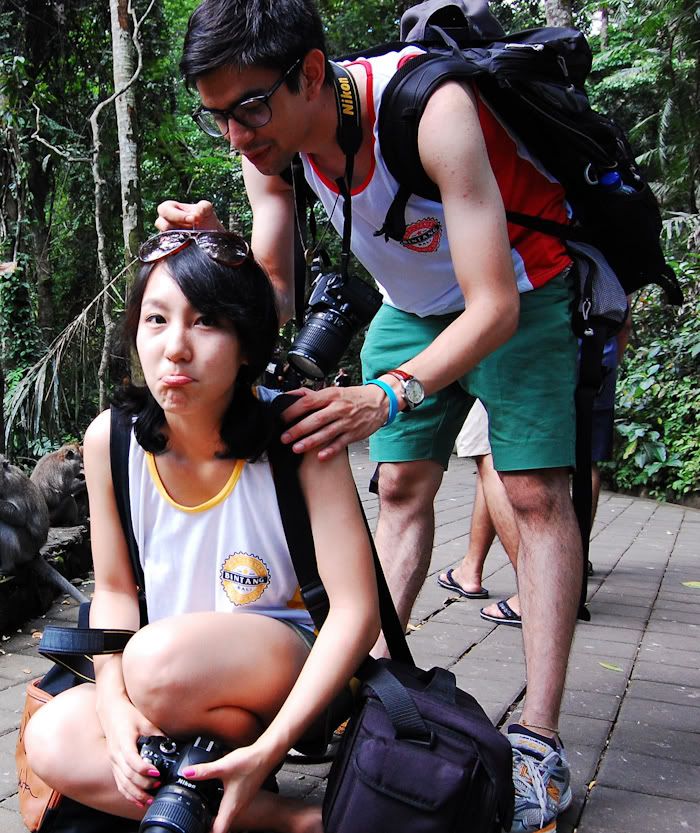 Keny grooming Jungle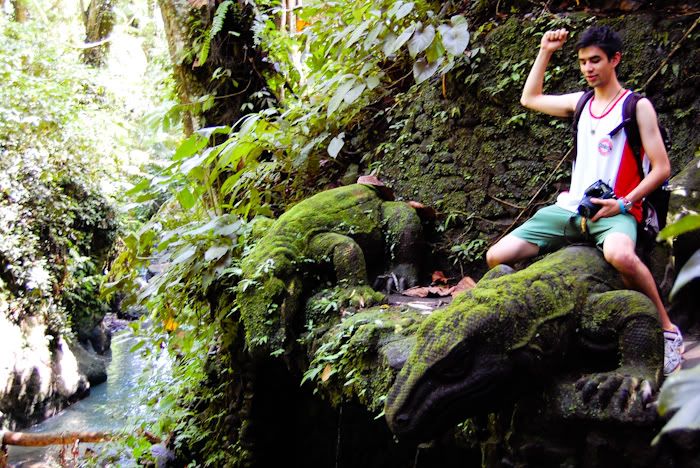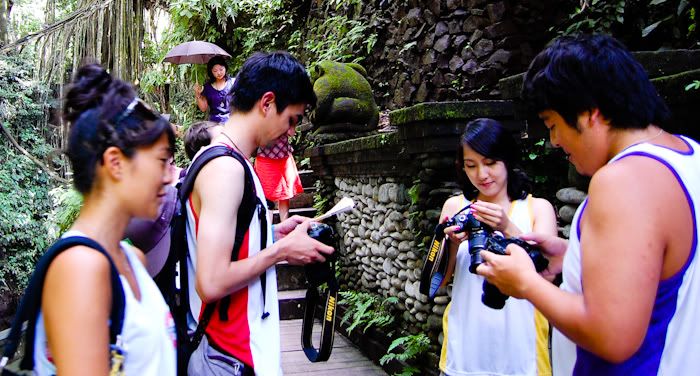 After touring the Monkey Temple, we were all hungry so we roamed the streets until we came across a small mom-n-pop-n-kids Balinese restaurant. Even though I had the Mie Goreng in Kuta, I couldn't help but to try it here because I wanted to know if it would taste different than the one we had at the food courts. This one definitely tasted a lot more fresh and authentic. The fish/oyster sauce wasn't as overwhelming, and the added chili's were a bonus! Oh, and all the fruit juices were mega-hits. I mean none of that processed, fructose-laced shenanigans found here. All organic, all 100% deliciousness straight to the donia.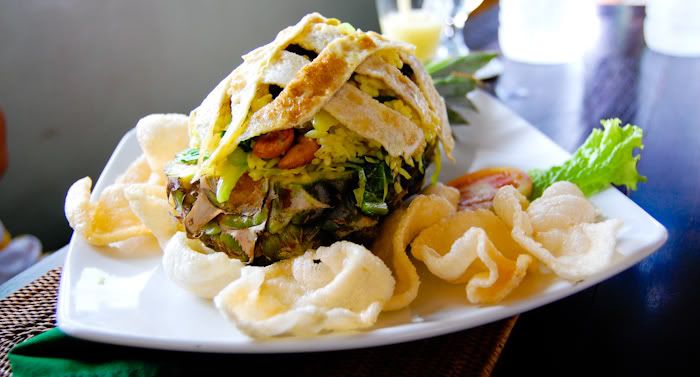 After we ate, we walked up the street and encountered a local ceremony ensuing. I'm not sure what exactly it was for, but I was certainly curious. I wanted to ask what the processional was about, but I was too busy snapping pictures.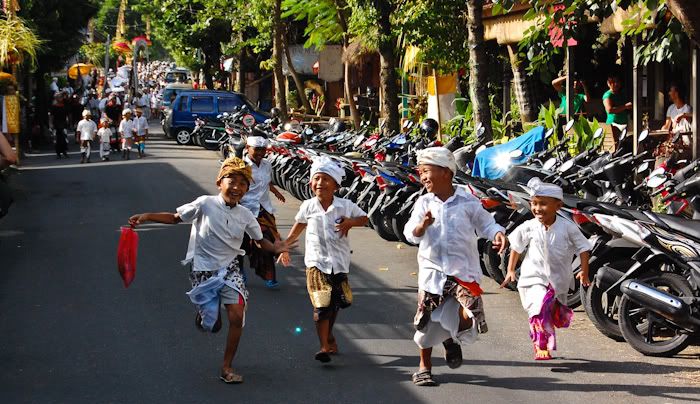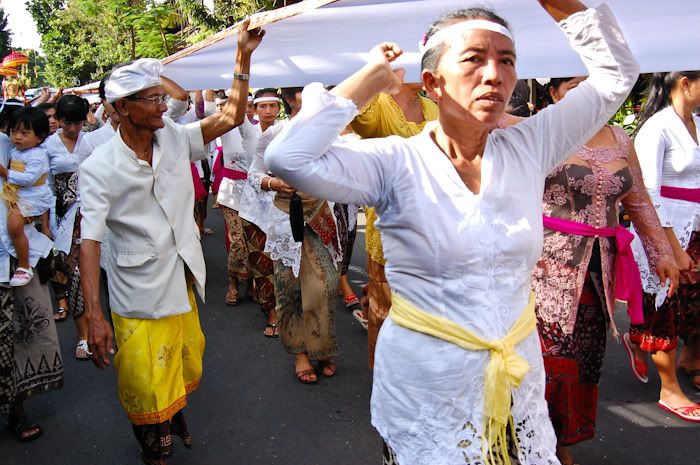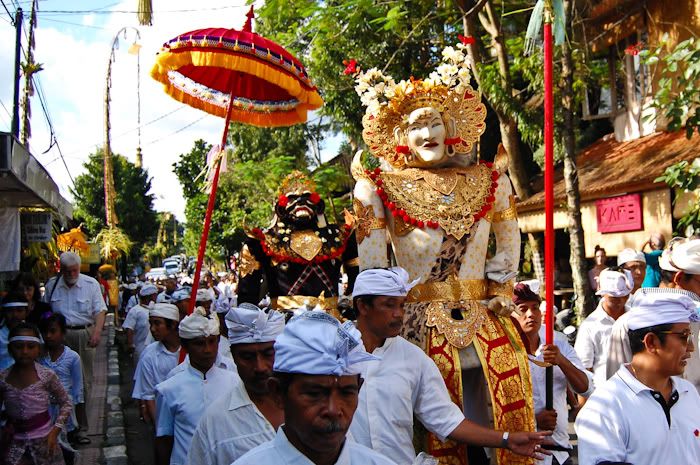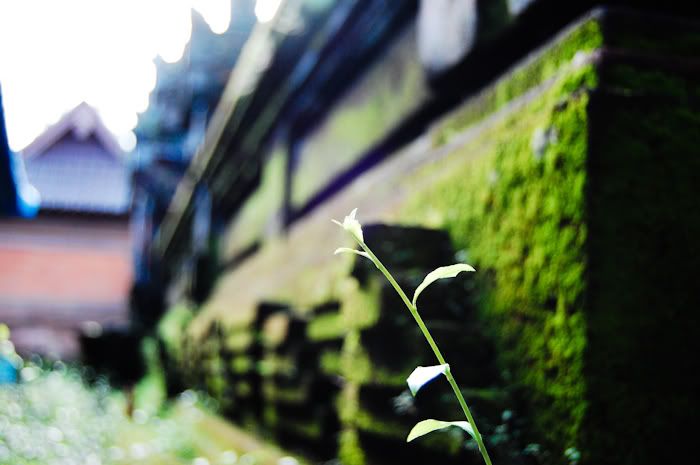 Bokeh Effect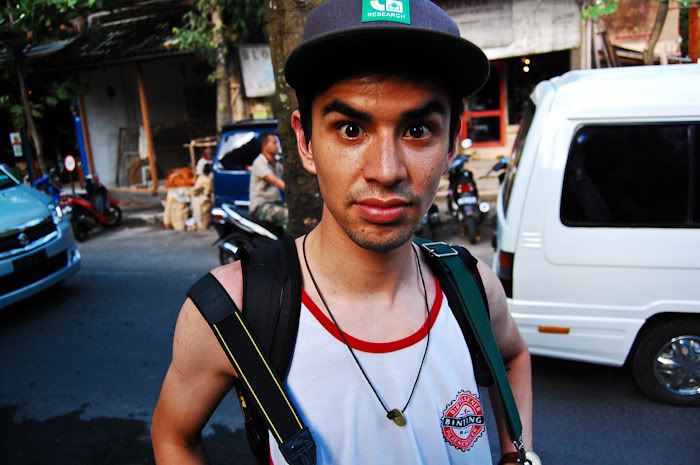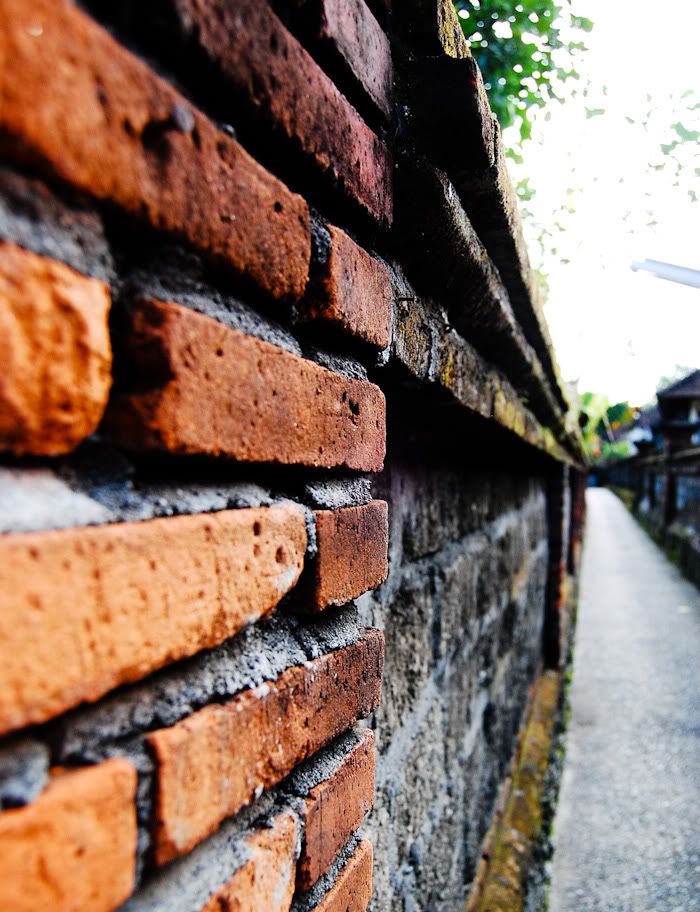 Time to head to the Villa!
As we were heading out, we met Wayan, a local taxi driver who would later become our private tour guide and driver for the rest of our stay in Ubud. He was probably in his late 30's, armed with a Bob Marley Greatest Hits Mixtape, and a minivan that accommodated the five of us well. We definitely learned a lot about the Indonesian culture through him, and the struggles one goes through to survive out in Bali. He was a kind man, knowledgeable, yet not completely overwhelming in his narratives. I couldn't believe my eyes when we were entering the rice fields. Surreality. The rice fields juxtaposed the villa in a bizarre, yet calming way.
We were truly at the mercy of paradise,
& the best reception a Villa can have.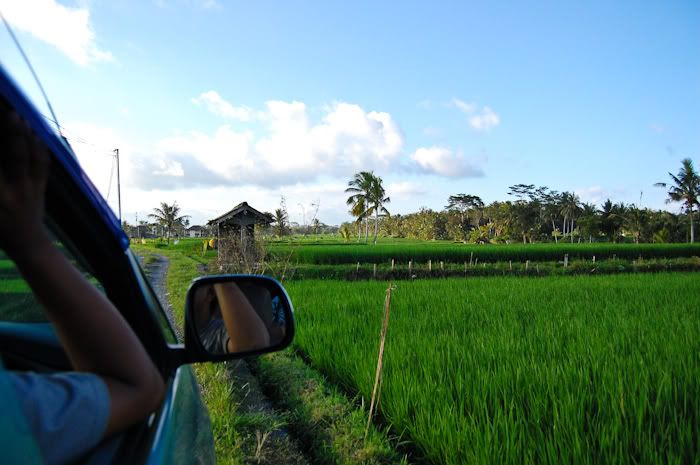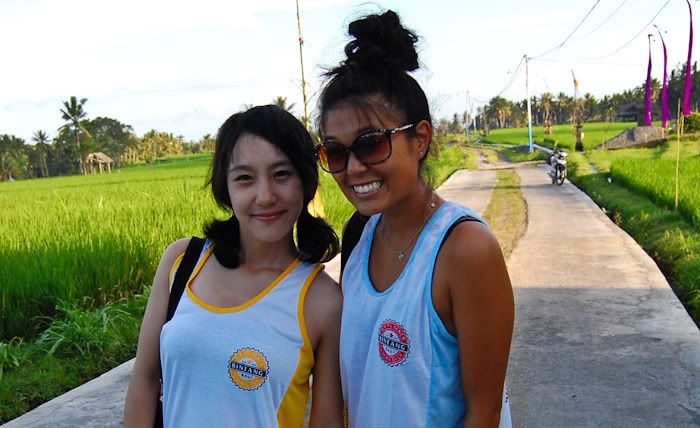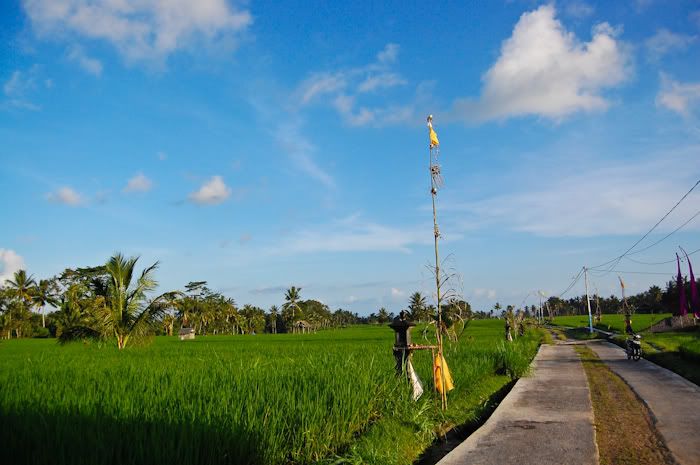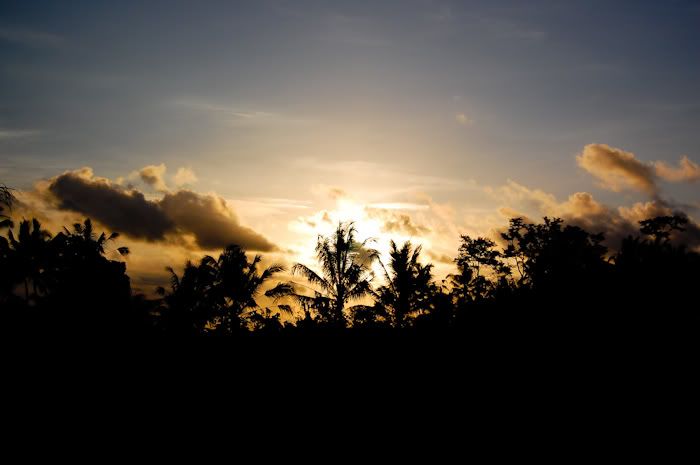 It was unreal. We couldn't even see the inside of the villa, because it wasn't time for us to check in yet. So we headed back down Ubud to grab some dinner, and check out the night life. We ended up grabbing tickets to the traditional Balinese dance, as it was also suggested by many past Bali travelers.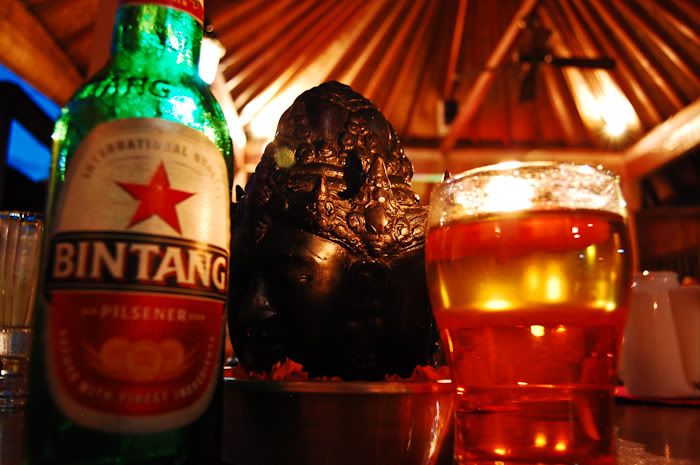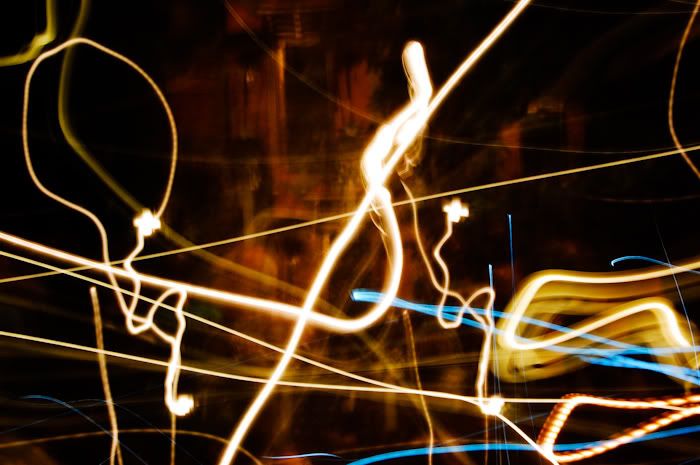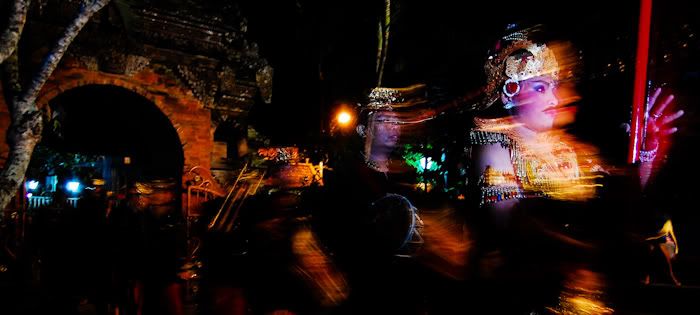 After the performance we headed back to
Villa Agung Khalia
to finally check into our rooms. I couldn't believe where we were staying. It was legitimately one of the most incredulous places I have ever stayed at. Though it only had 3 rooms, there were enough beds and couches to accommodate more than 10 people, easily. A dream getaway indeed. I hadn't felt that type of genuine excitement in a long time. & I'm still perplexed.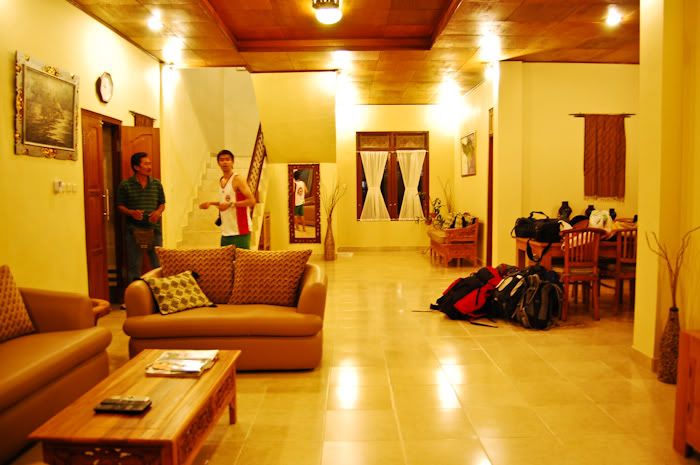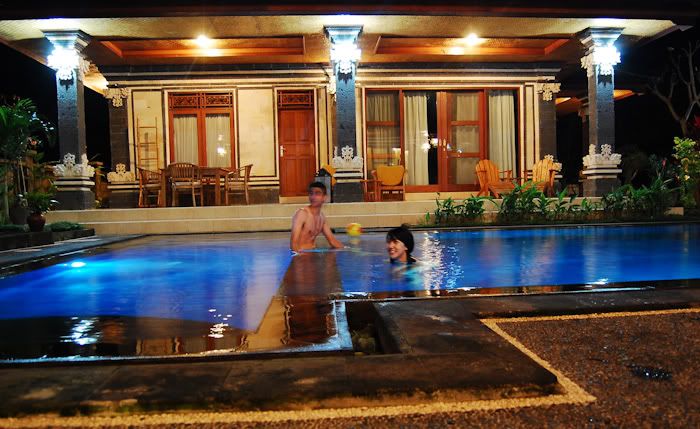 There are better day-time shots of the Villa, but for now these will have to do.
Because...
I was overly-ambitious when I started this post, wanting to fit everything from Ubud in one day, but now I realized that I couldn't. I grossly miscalculated the amount of photos I wanted to post, so I am going to conclude this post as Part 1 of the Ubud series, and now am going to get some sleep. Please forgive me, I havn't looked away from the screen, nor gotten up in a few hours. Oh, I taught a class about diabetes today. Did you know that having a sedentary lifestyle can cause diabetes? Sedentary = not exercising, and sitting around all day.
In other words, stay active my friends.
ciao