Previous (2/5):
Donuts do BALI [-Ubud Series-] Pt. 1
1st post (1/5):
Donuts do BALI [-Kuta Series-]
Photography reflective of August 2, 2010 (Day 4).
These pictures are from the second day we spent in Ubud. Wayan, our driver, took us around a few different locations around Ubud, from the Elephant Temple, and the Stone Carving Temple, to Mt. Kintamani, to the Kopi Luwak coffee plantation, and finally the rice fields.
After going back through these pictures numerous times, I'm still at awe that we were fortunate enough to visit such a beautiful island, filled with stunning scenery, and it's incredibly-friendly inhabitants.
enjoy :)
breakfast
We all needed to wear sarongs, so we all bought one from Wayan's sister's shop in front of the Elephant Temple. Though I was busy snapping away pictures, whenever I stopped to recollect my breathe, the air was absurdly fresh; my olfactory nerves firing synapses of the jungle's aromatic fragrances back to my brain.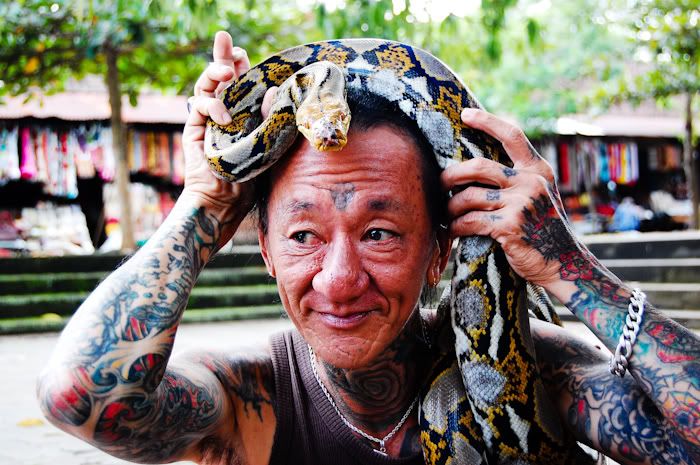 Then we headed to the Stone Carving Temple, which had even more beautiful carvings and aromas (albeit the intense climb down to the bottom, and back up). Here I bought some wooden rings for my students, but I definitely misjudged the size of their fingers, because when they tried the rings on they were a little too big.
yawnnn
After that, we headed towards Mt. Kintamani, where we ate at the buffet which had an incredible view of the volcano. I don't think I've ever had such a bomb buffet for $10. Hometown Buffet doesn't qualify either... I mean we were all stuffing our hungry stomachs while perched next to an active volcano. The view doesn't really get any better than that.
*There's a link to a panoramic shot of the mountain at the end of the post, don't miss it!*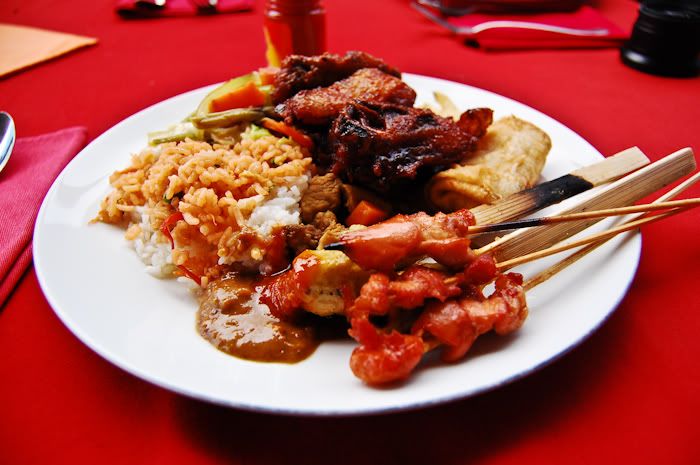 Then we made our way toward the Kopi Luwak Coffee Plantation. At first, I was a bit skeptical about heading to the coffee plantation, but after trying the coffee... I was sold. It was one of the best tasting coffees and teas I have EVER had in my life. Though they were on the pricier side... I figured nothing I get at the states or elsewhere, would be AS authentic as the ground beans packaged in front of me. All I can say about that is: now run and tell that, home, home, home, homeboy!
Oh, and then we all saw a fruit bat for the first time in our lives. On top of that, the bat decided to pleasure itself, which I believe was a first for all of us as well. Anyways...
A few cups of Balinese coffee in, and I was wired! We had about an hour left on our tour, so we headed out to the Rice Field Terraces. Growing rice is definitely an under-appreciated and laborious art of edible creation. You can't just simply throw some seeds, wait a few months, and expect a field to grow. Every plant has to be hand-planted, and the water levels just right, or else your plant wont yield anything. Everything was organic. It was refreshing to be around a 95% natural Earth ecosystem (with very minimal human construction).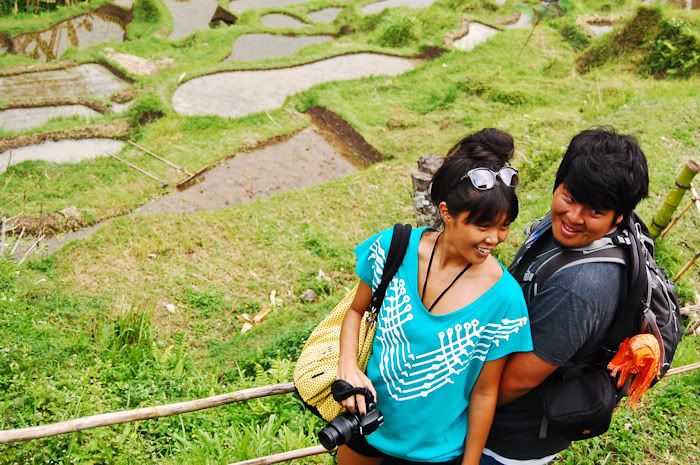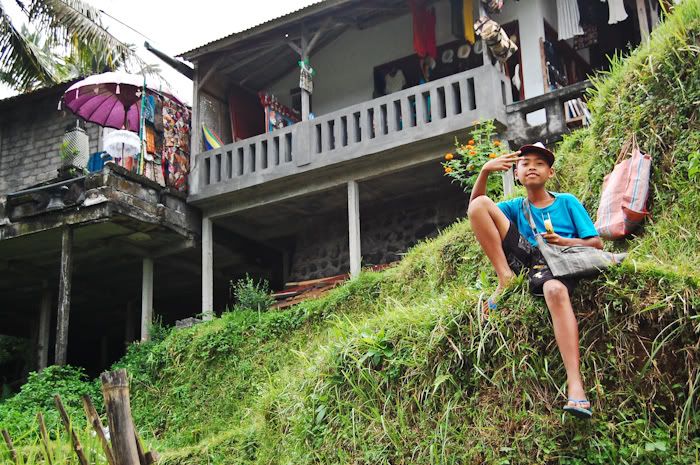 This was the last stop on our private day tour, so we headed back to our villa. We rested for a few hours, then headed back into Ubud to grab some dinner. There Keny and Jungle got a Djembe! My Korean bank card wasn't working here so I panicked a little, but luckily I found emergency funds in my wallet, and my US visa card had some funds in it as well!
Traveling Rule #16 - Always have extra funds available.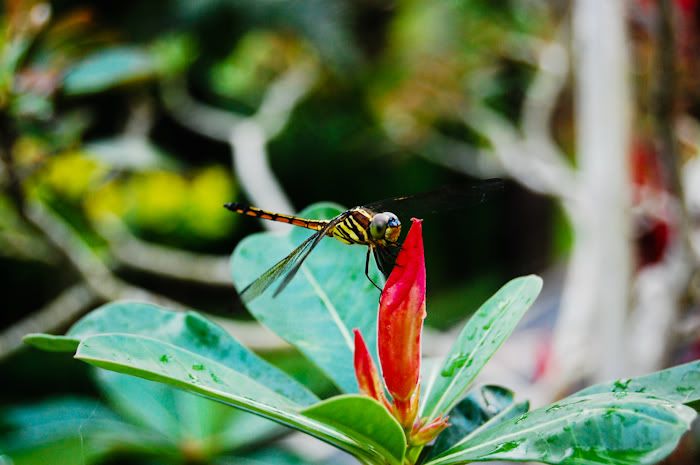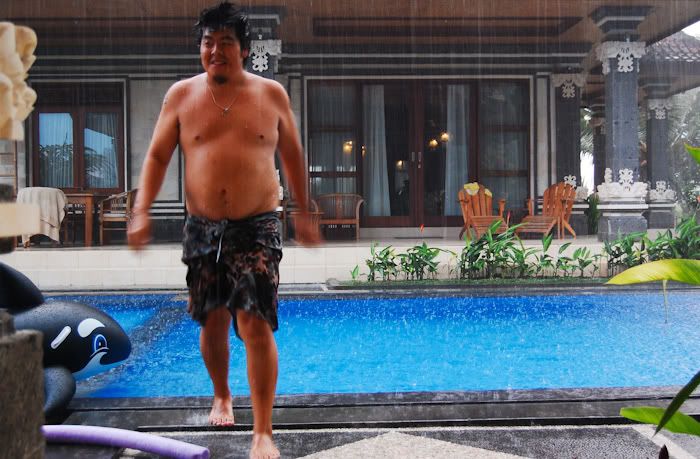 Sugi for the Win!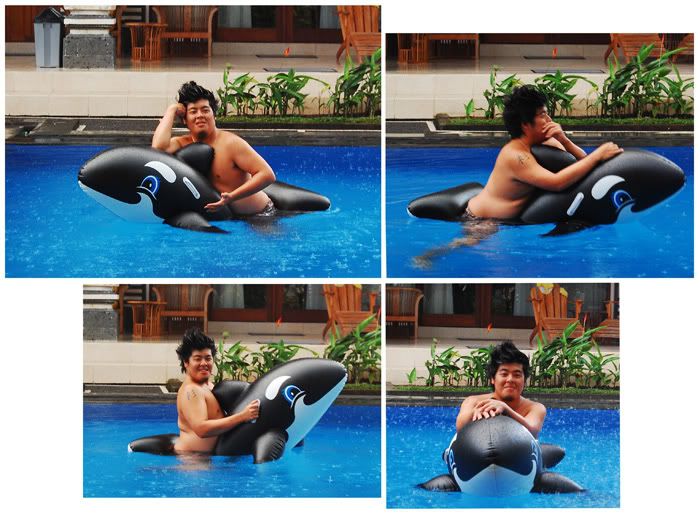 clickable thumbnail for panoramic view of Mt. Kintamani
for best effect, hit the zoom button!
up next ---> the adventures in Nusa Lembongan!
Stay tuned!